Self-Developed Filter Wheel
Connect it to your camera, laptop or ASIAIR products via the USB 2.0 port & cable for both data transmission and power supply.
No drivers required
Plug and play. Easy to use
Low power consumption
USB 2.0 powered. Low power consumption, low heat generation.
Sizes
Regular sizes and mini size for you to choose from.
Compatibility
Support most filters in the market
Control
Support ASCOM and various ASCOM-compatible third-party software.
Small Size & Light Weight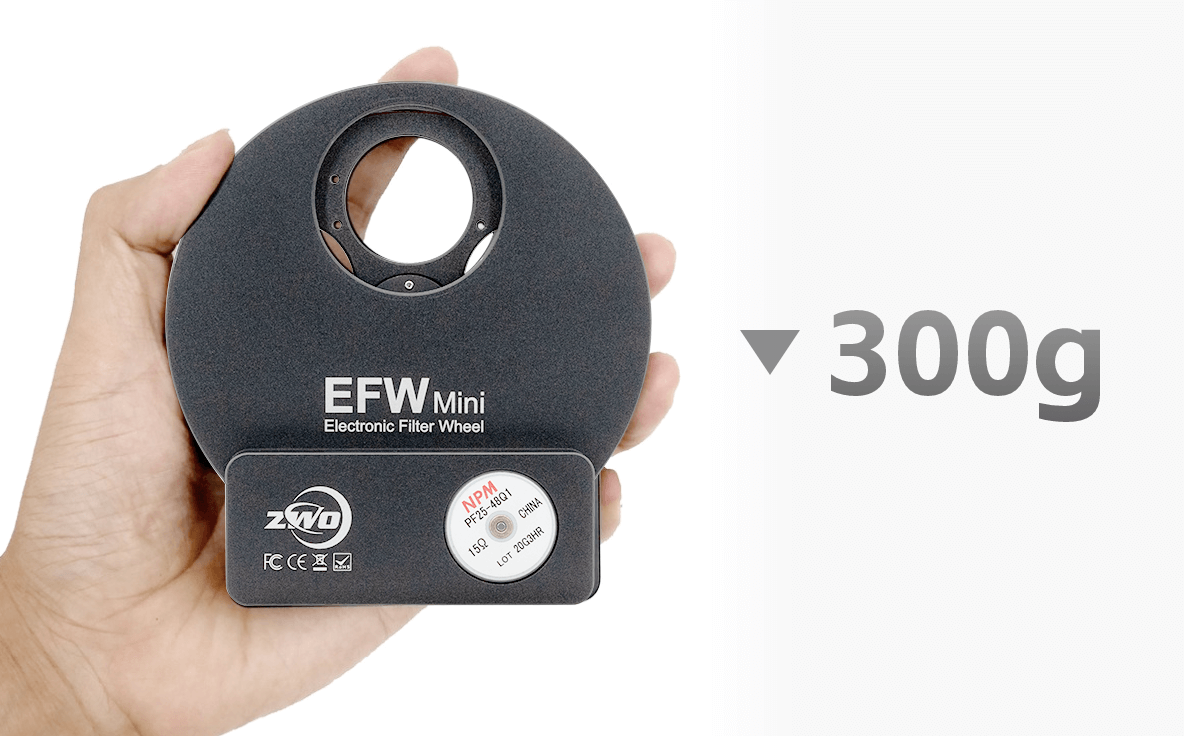 Easy to Carry
The EFW Mini weights 300g with only 20mm thickness. The black anodized body is CNC machined from an aircraft-grade aluminum block.
Structural Durability
The stepper motor at its core is made by NPM from Japan.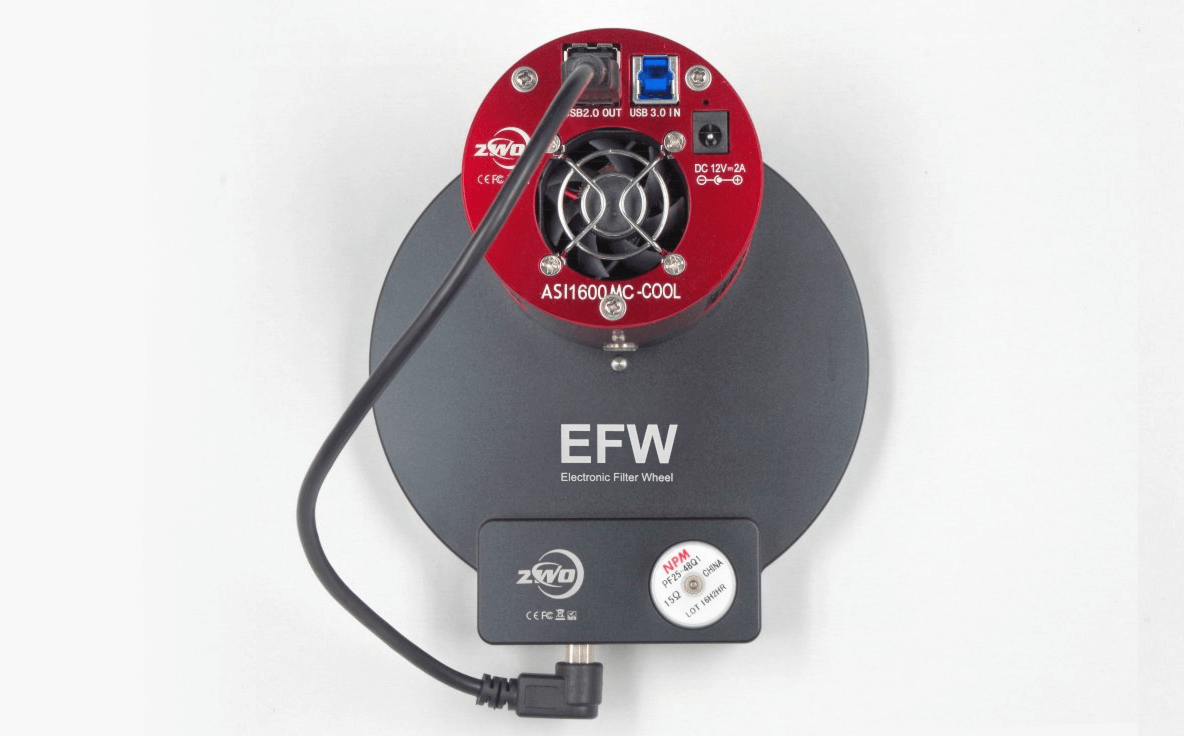 What's in the box (EFW Mini)?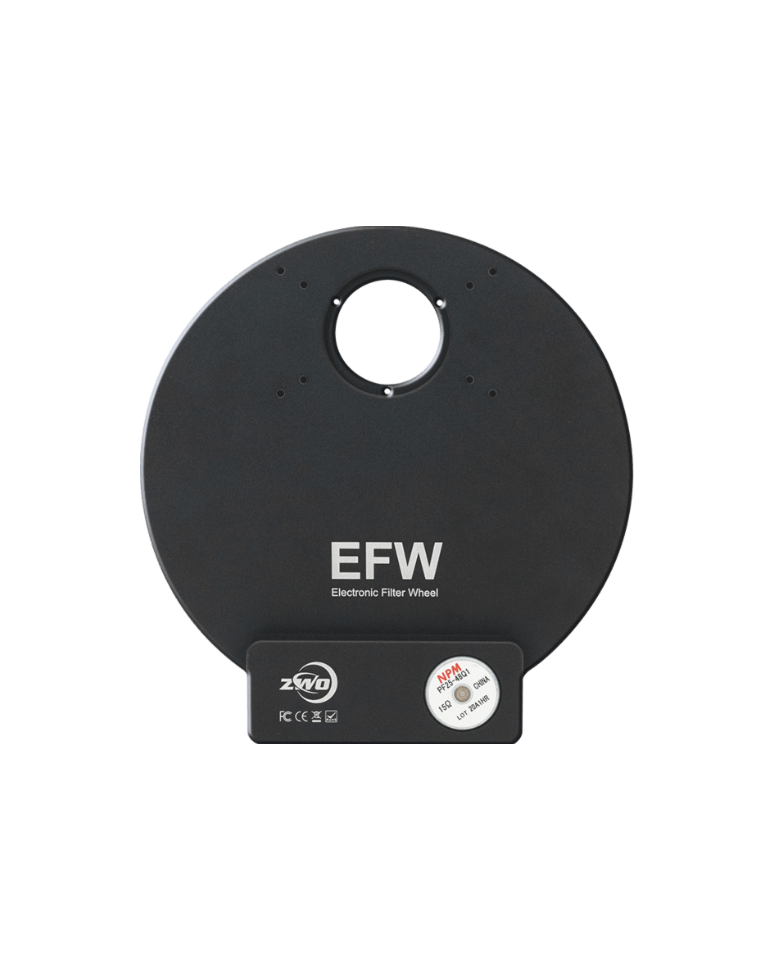 EFW
X 1