macOS
Native driver is not required for macOS users.
Supported: Mac OS 10.12 and above.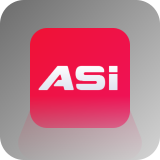 ASIStudio
ZWO ASI Official astronomy software, specialized in planetary imaging, DSO imaging, live stack and other useful astronomical image processing gadgets.
Product Firmware Update Tool
Firmware Upgrade Tool
Firmware update utility for ASI cameras, EAF. Firmware update is not necessary if the devices are functioning properly.