A Self-Developed System
Self-developed software & firmware system
It is built on ten years of combined industry experience, made especially for amateur astrophotographers.
Patents
Appearance design, software, and hardware technology have obtained national intellectual property protection.
Continuous product updates
Professional team working on adding features and functionality to meet customer requests.
Beyond Extraordinary
Precision Control
A customer-driven innovation with low periodic errors and high payload capacity to ensure guiding accuracy (RMS) between arcseconds.
High Load Capacity Ratio
With a
5.5
kg mount weight, AM5 can hold up to
20
kg with a counterweight (@20cm) and
13
kg without. Lightweight yet sturdy (AM3 4kg/8kg/14kg).
All-Round Experience
2 for the Price of 1
Switch between EQ/AZ mode with App or hand controller. The status indicator clearly prompts the current mode, a cost-effective mount.
RED Led - Equatorial Mode
GREEN Led - Alt/AZ Mode
Observe and Image Anywhere
The 0 to 90 degrees latitude adjustment range allows equatorial mode usage in high and low-latitude locales.
Power Failure Protection
A power RA axis brake system to stop the mount's movements in the case of a sudden power failure.
Smart App
Easy to find Tonight's Best targets, GoTo, Align, Live Sky Atlas and more.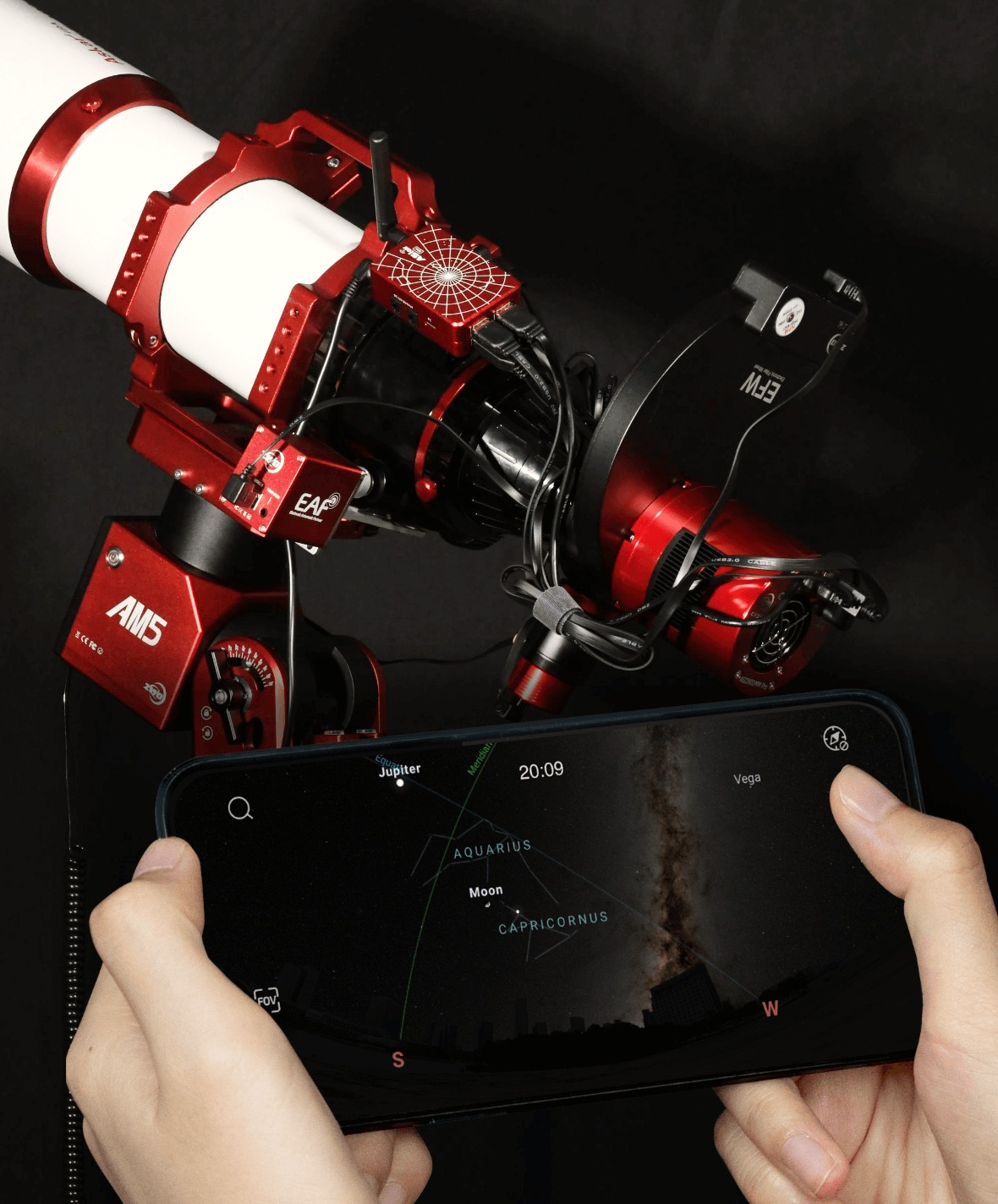 Rocker-style Hand Controller
Easy to hold, easy to use.The built-in WiFi network allows for full wireless control. Latest firmware update available in the Hand Controller Management System on the mobile App.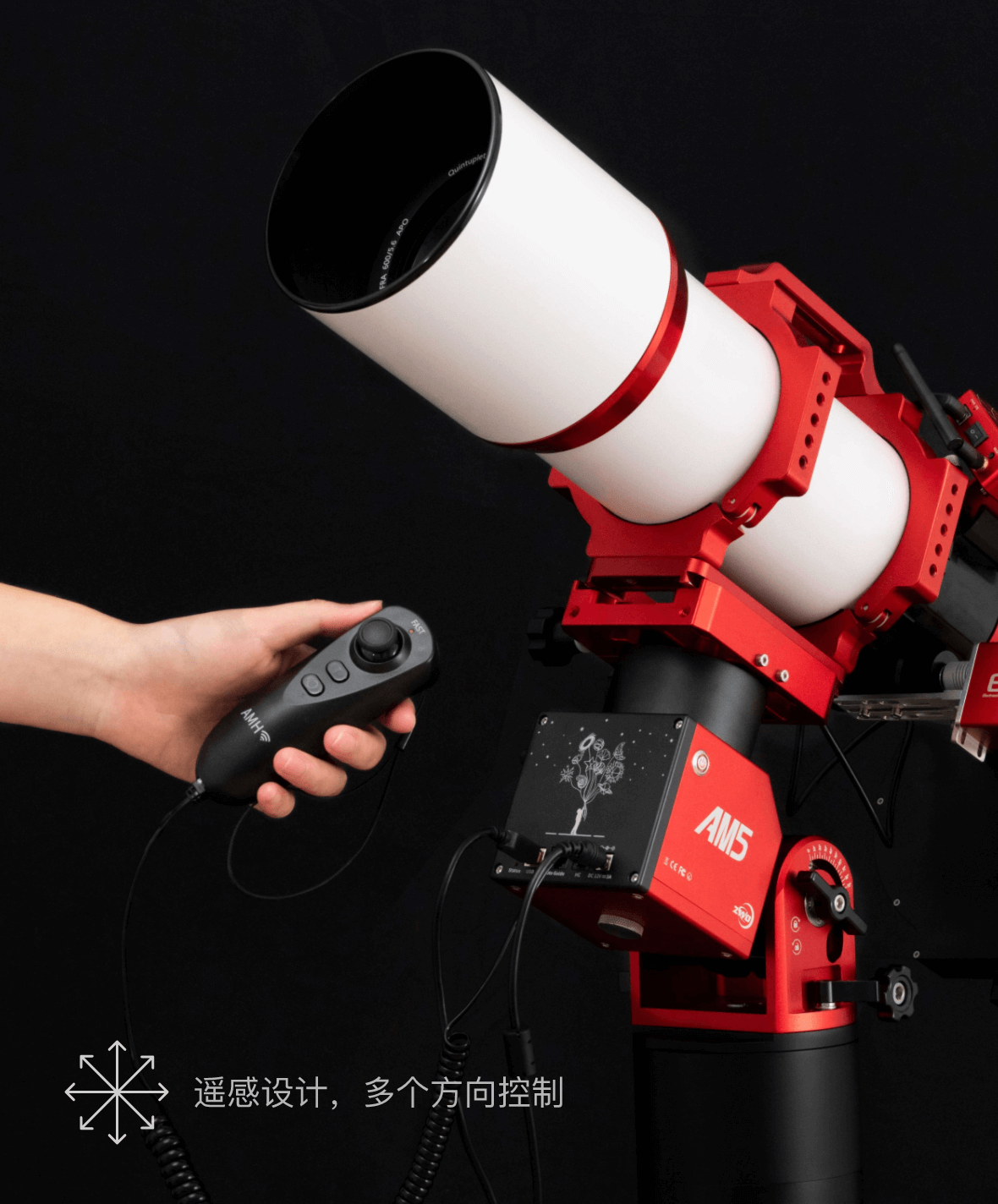 Seamless Linagke with ASIAIR
Another wireless control solution via ASIAIR to GoTo target, Align and other features on the ASIAIR App.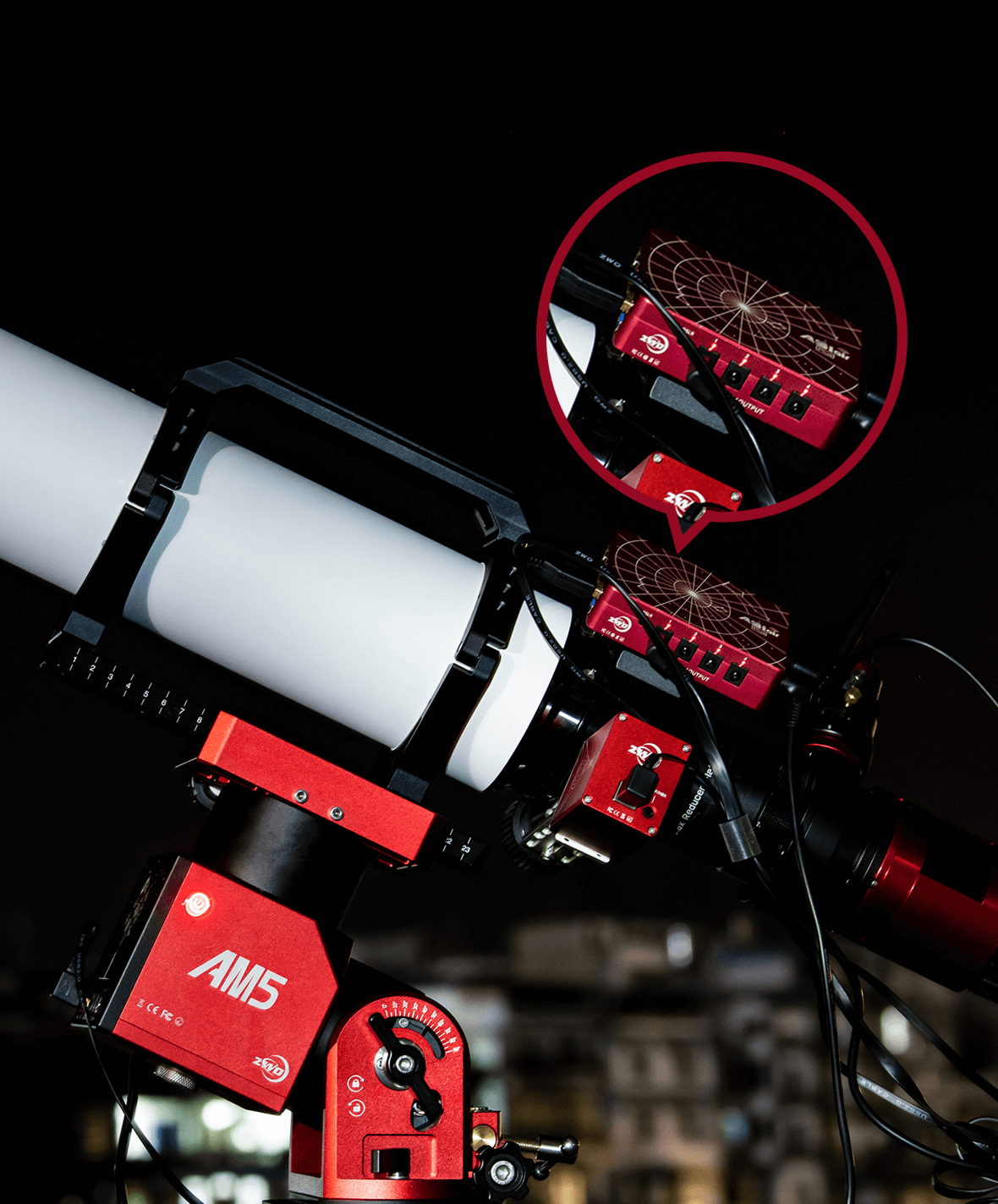 Compact Structure, Rational Layout
Tension knob
Mounting hole for finder shoe
DC 12V Output
Power Switch
Dove Tail
Azimuth adjusting knob
Bubble level
Altitude adjustment grip
Latitude scale
Tension grip for adjusting latitude scale
Hex screw for shifting gear (latitude scale)
Azimuth lock
Guide Port
USB Port
HC Port
Status Indicator
DC 12V Power Port
What's in the Box?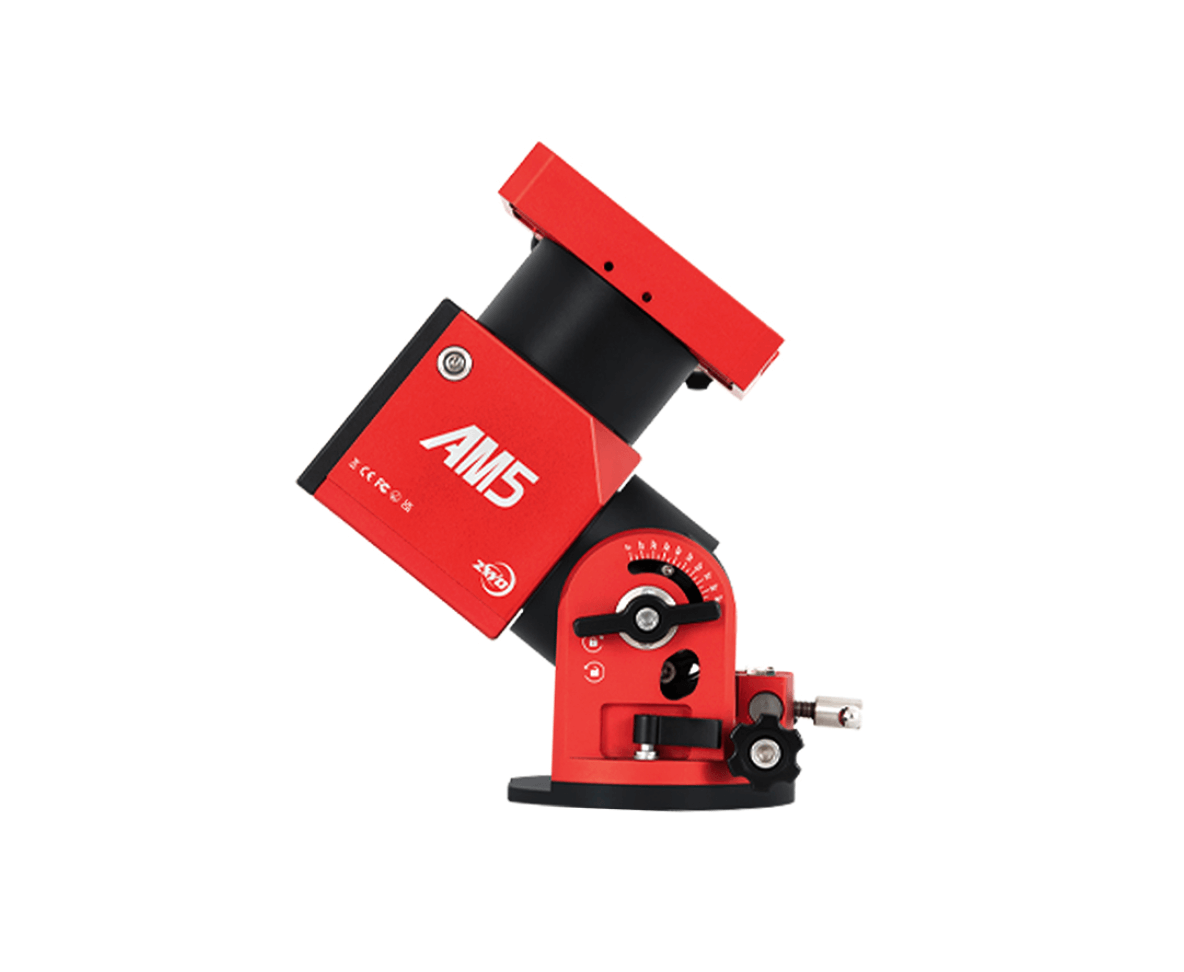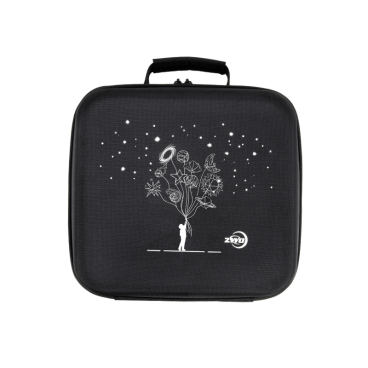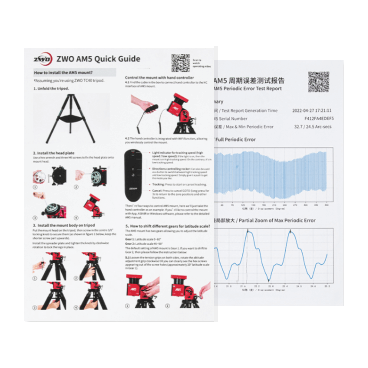 PE test report & Quick guide
X 1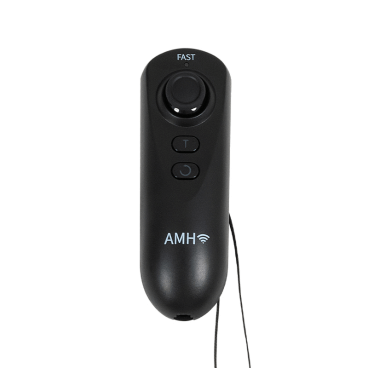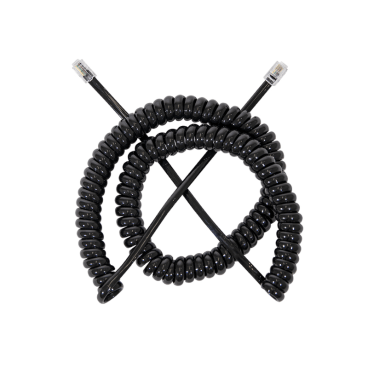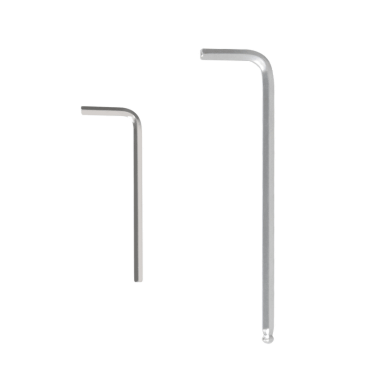 Sizes
Product Specifications