2022
ASIAIR Mini released: the most portable ASIAIR ever. 42% smaller in size than ASIAIR Plus, and 21% lighter. Meanwhile the ASIAIR v2.0 was also released, featuring a new astrophotography online community. The 2.0 version marks the ZWO full ecosystem has originally shaped.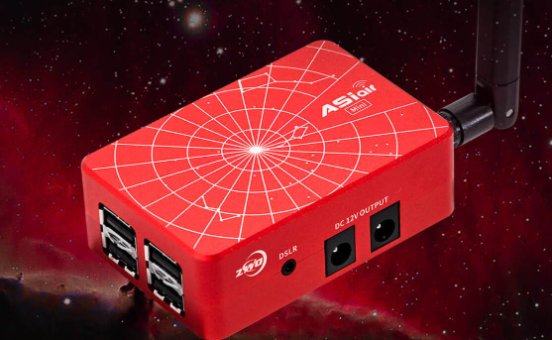 2021
AM5 Mount Released: ZWO's first strain wave gear mount powered by cutting-edge harmonic drive technology for portability and precision.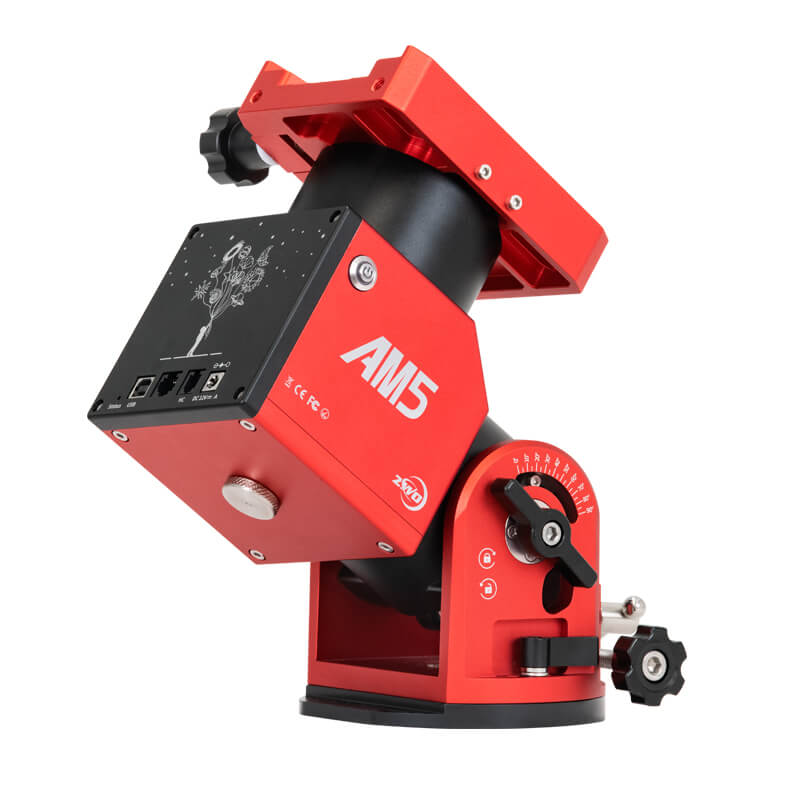 ASIAIR Plus Released: The 3rd Edition Smart WiFi Controller. Powered with 4G eMMC storage for ultra-fast data transmission.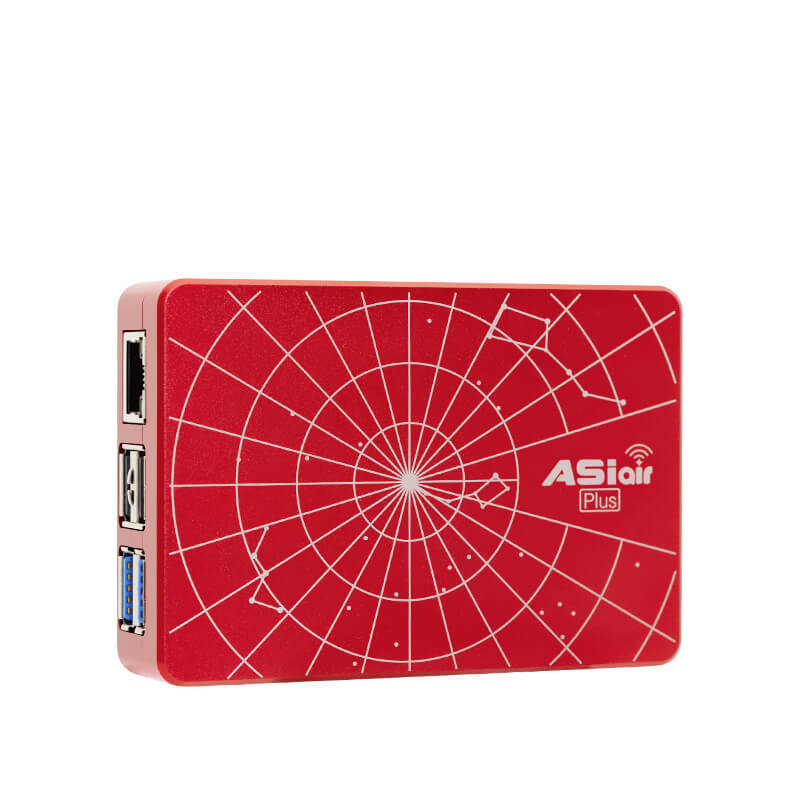 2020
ASI2600MM Pro Released: Equipped with Sony's latest back-illuminated IMX571 monochrome sensor, ASI 2600MM Pro remains state of the art in DSO imaging.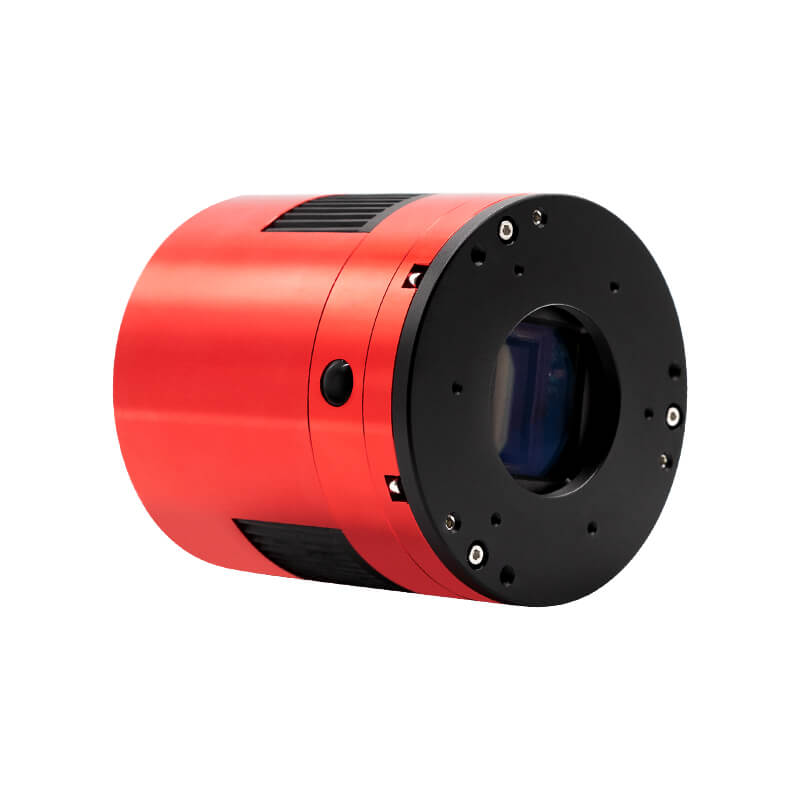 2019
The ASI6200 Released: ZWO's first 16-bit ADC full-frame ZERO amp glow camera with Sony IMX455 back-illuminated CMOS sensor.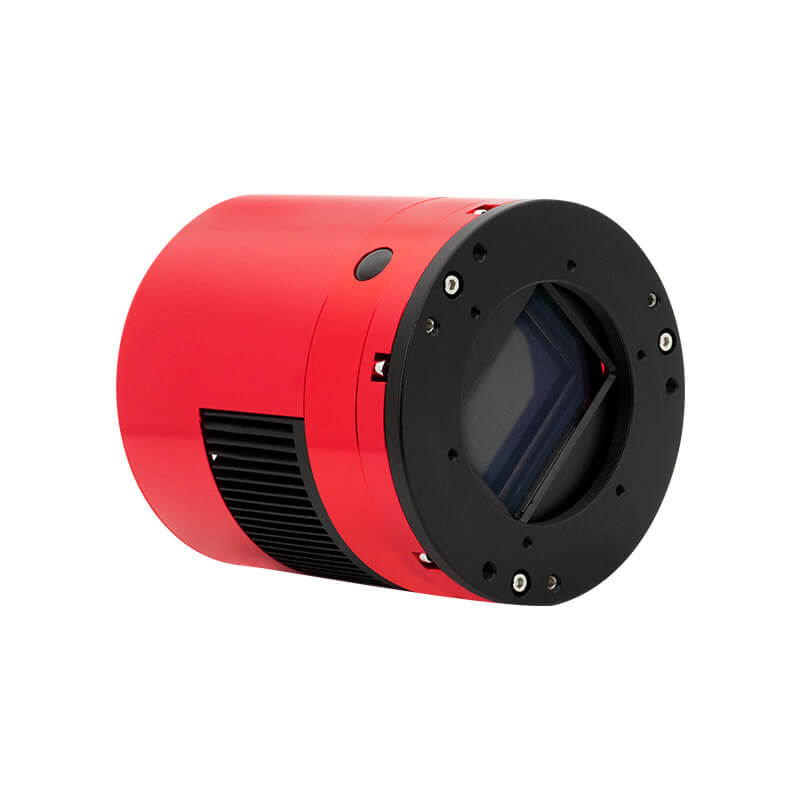 ASIAIR PRO Released: The second generation of ZWO has fully upgraded software and hardware and supports external storage devices. In addition, new features such as live stacking and video mode are also available.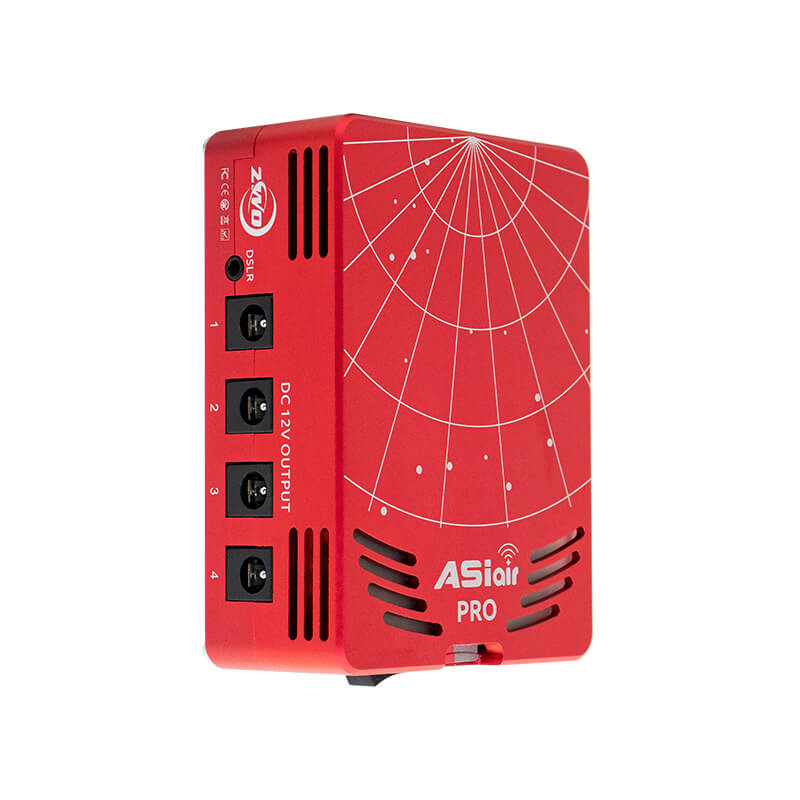 183GT&1600GT Released: This series contains all the great features and performance of our original cameras, including an integrated 5-position and ultra-quiet electronic filter wheel. 1.25" and 31mm filters accepted.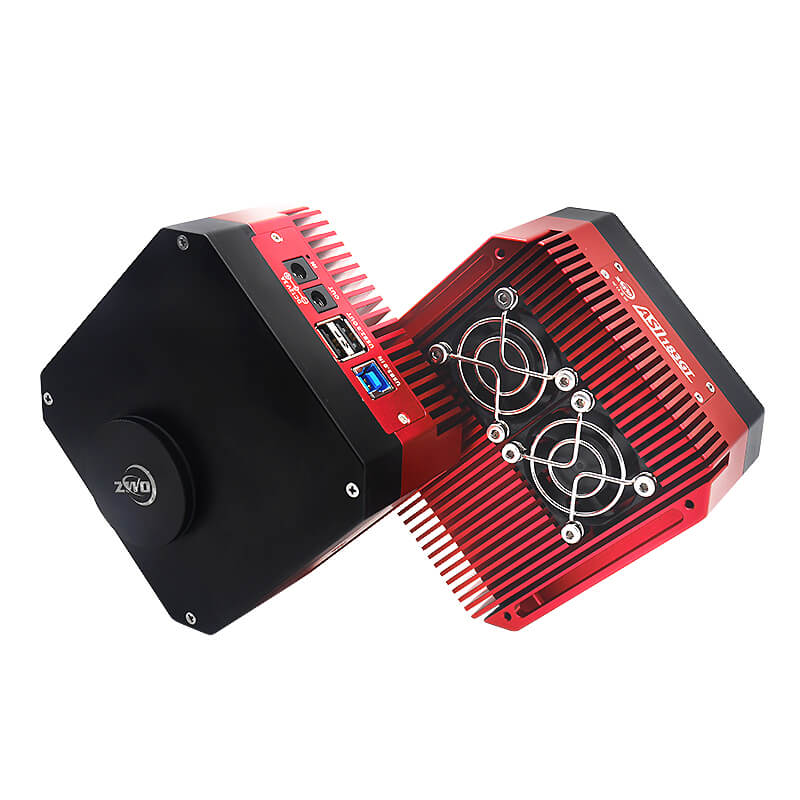 EAF Released: Supplied with a versatile mounting bracket system, the EAF is suitable for flexible installation across a wide range of telescope focuser systems.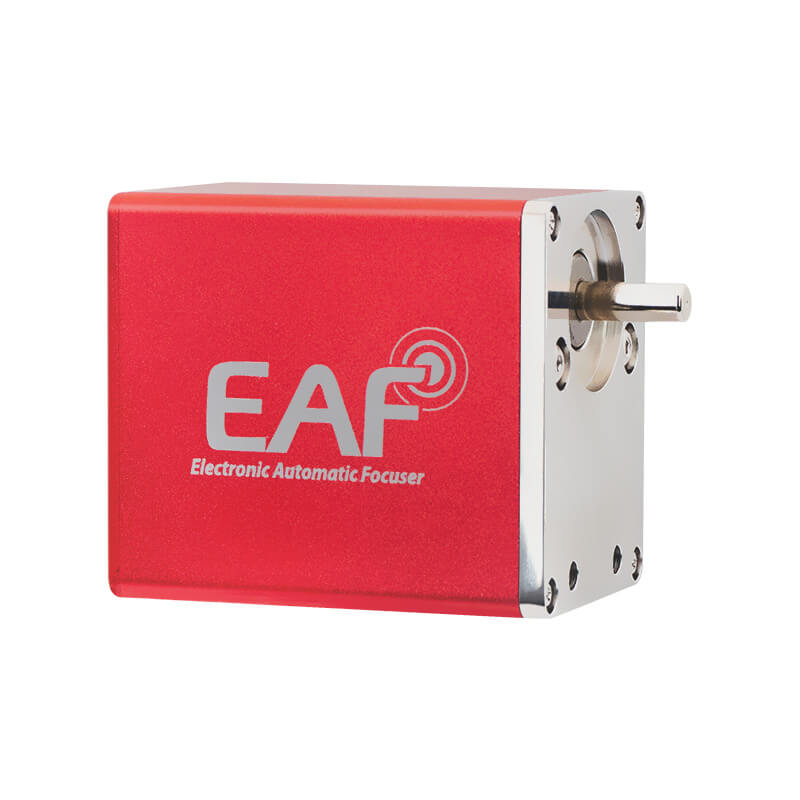 2018
ASIAIR Released: First generation Astrophotography Wireless Controller. A revolutionary product and a giant leap in astrophotography.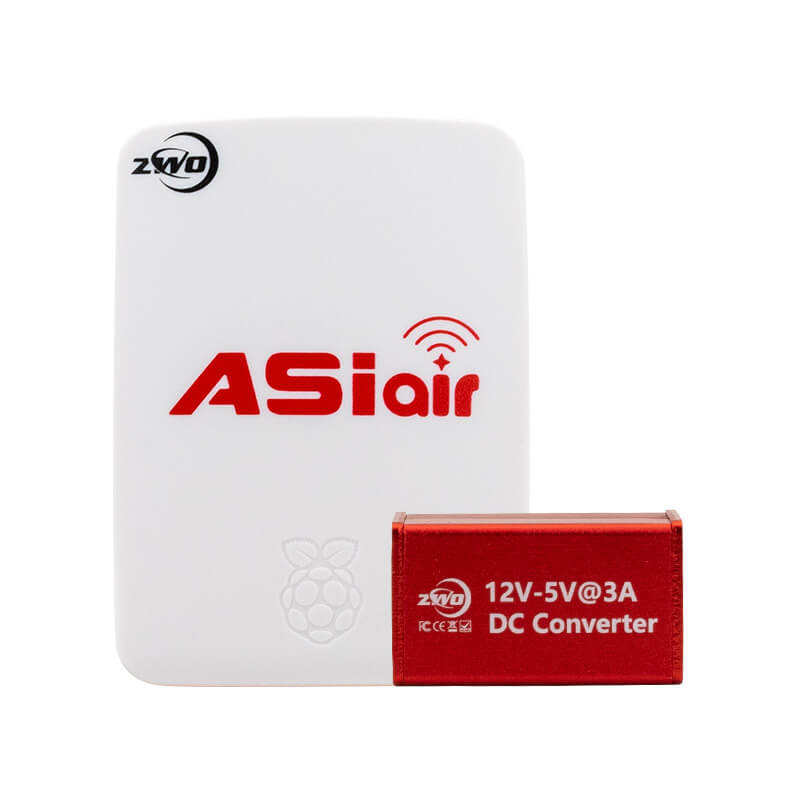 2017
ASI294 Released: Equipped with SONY IMX 294 back-illuminated sensor, ASI294 is a versatile and highly sensitive one-shot color camera for deep sky and solar system imaging.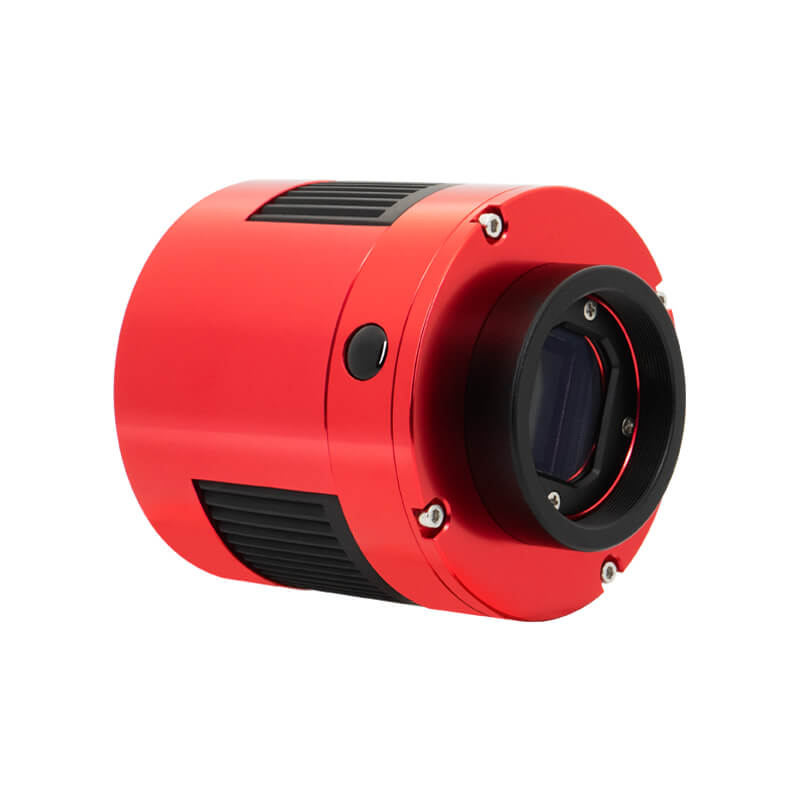 Mini Series Released: Includes ASI120MM Mini, ASI290MM Mini, and ASI174MM Mini, made especially for guiding.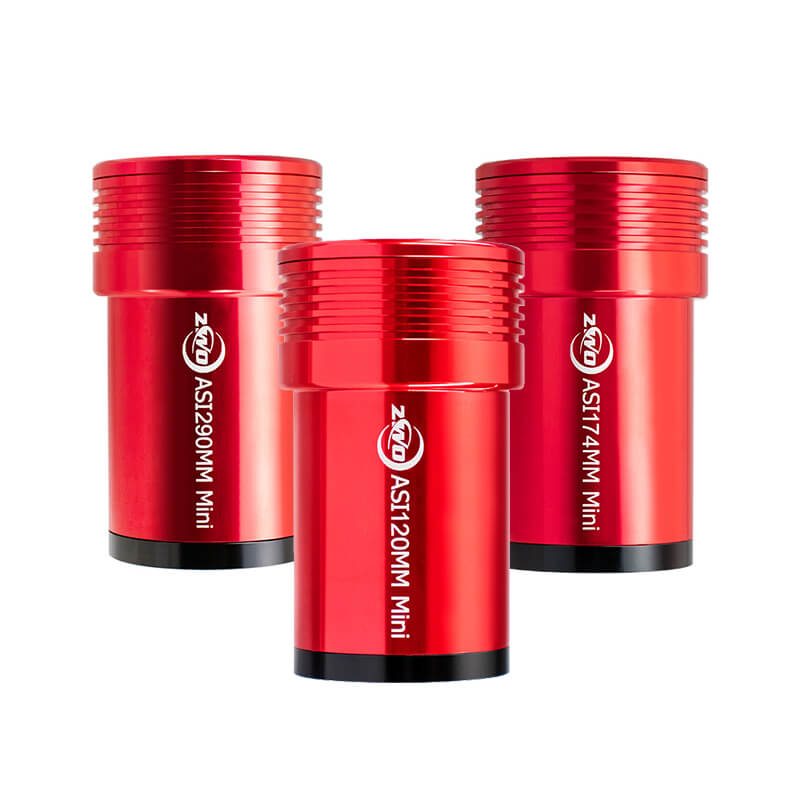 2016
OAG Released: Perfectly fits in all ASI mini series cameras and can be used for guiding.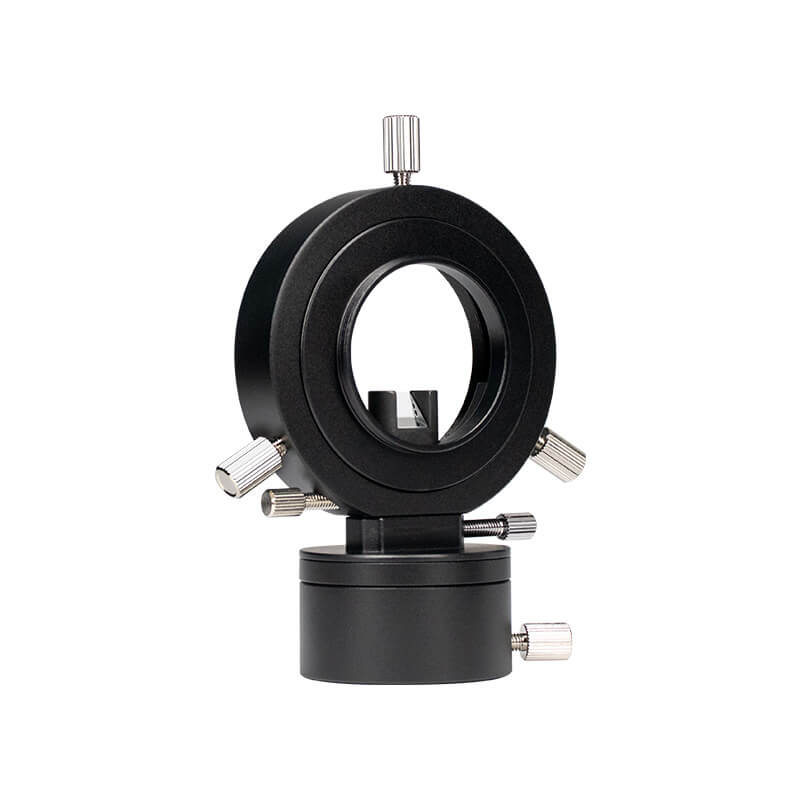 ASI071 Released: The first APS-C format CMOS cooled camera in the world. It features very low dark current noise and high sensitivity.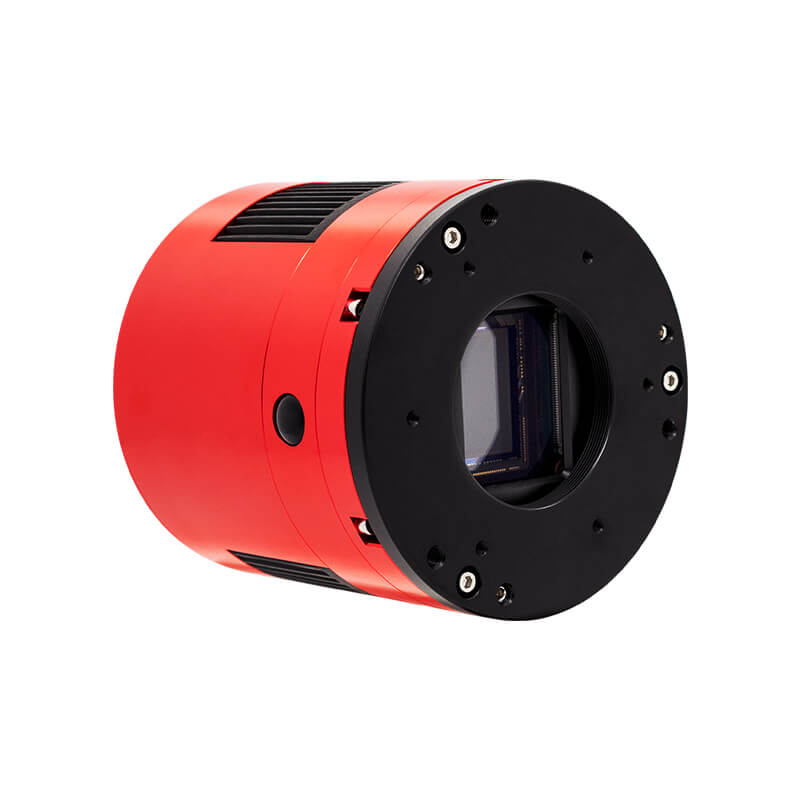 EAF Released: ZWO EAF's world-class CNC machining technology and whisper-quiet stepper motor allow you to capture spectacular color images with a monochrome astronomy camera.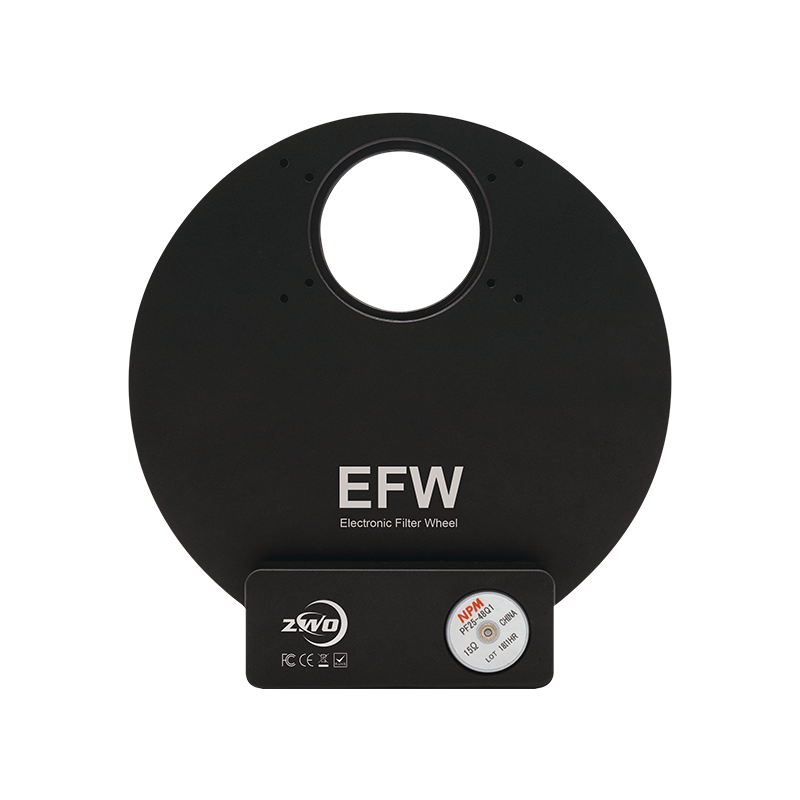 ASI1600 Released: The evolving CMOS sensor technology of ASI1600 continues to challenge the dominance of CCD cameras in the astrophotography landscape.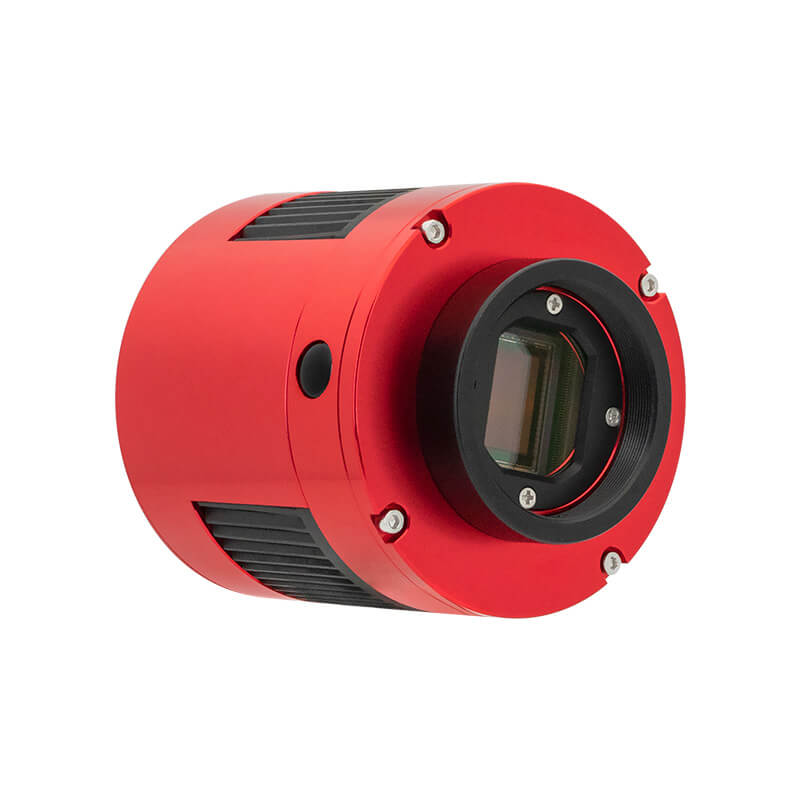 2015
Atmospheric Dispersion Corrector (ADC) Released: ZWO's self-owned proprietary technology. An ingenious device that compensates for the effects of atmospheric dispersion.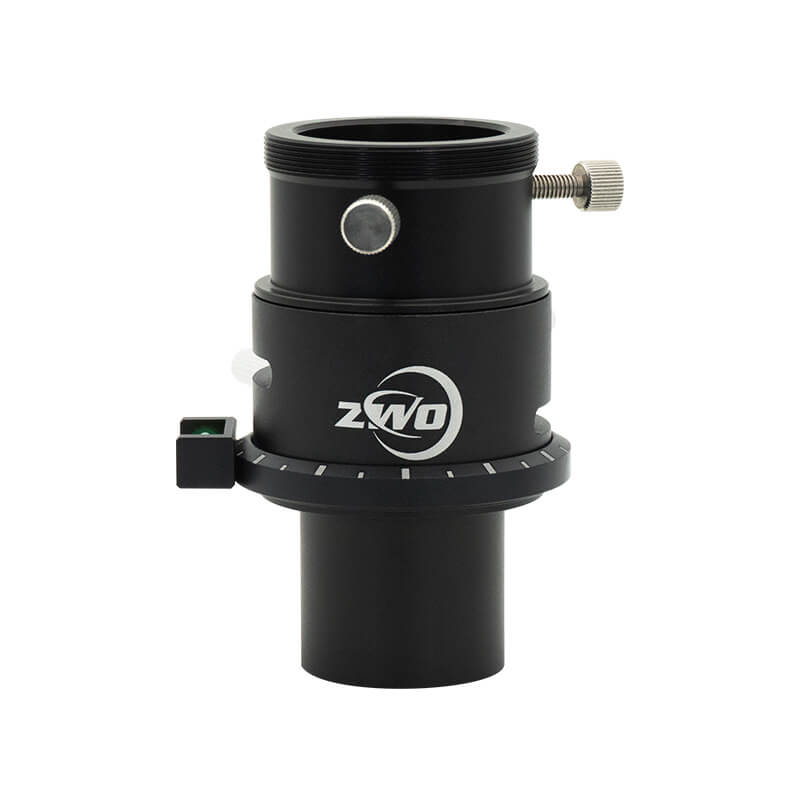 ASI224, ASI290, ASI178, ASI185 Released: Excellent Series for planetary imaging. They are widely recognized as one of the best excellent planetary cameras in the market by that time.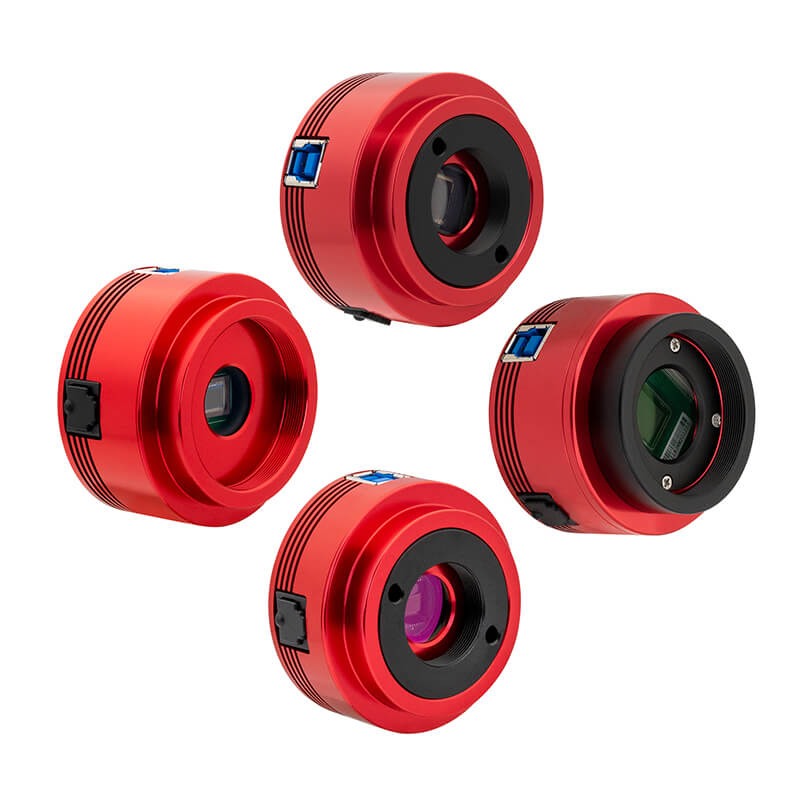 ASI174 Released: The biggest & fastest planetary CMOS camera in the world at then! It is considered the best camera for solar imaging because of its 1/1.2″ large sensor, 164fps frame rate, and global shutter.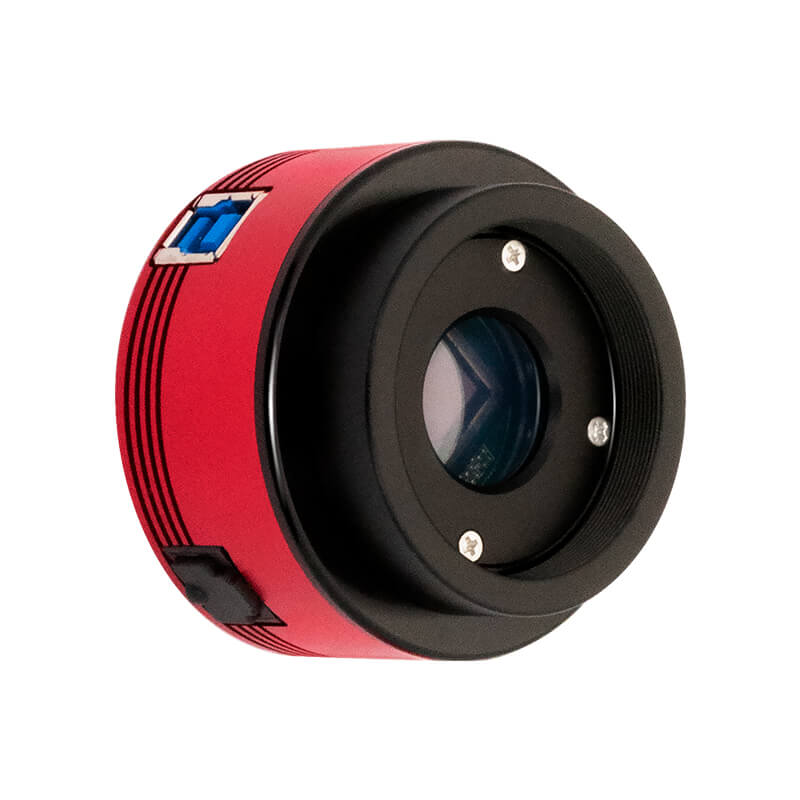 2014
ASI120 USB3.0 version Released: ASI120MC-S/ASI120MM-S USB3.0 version launched.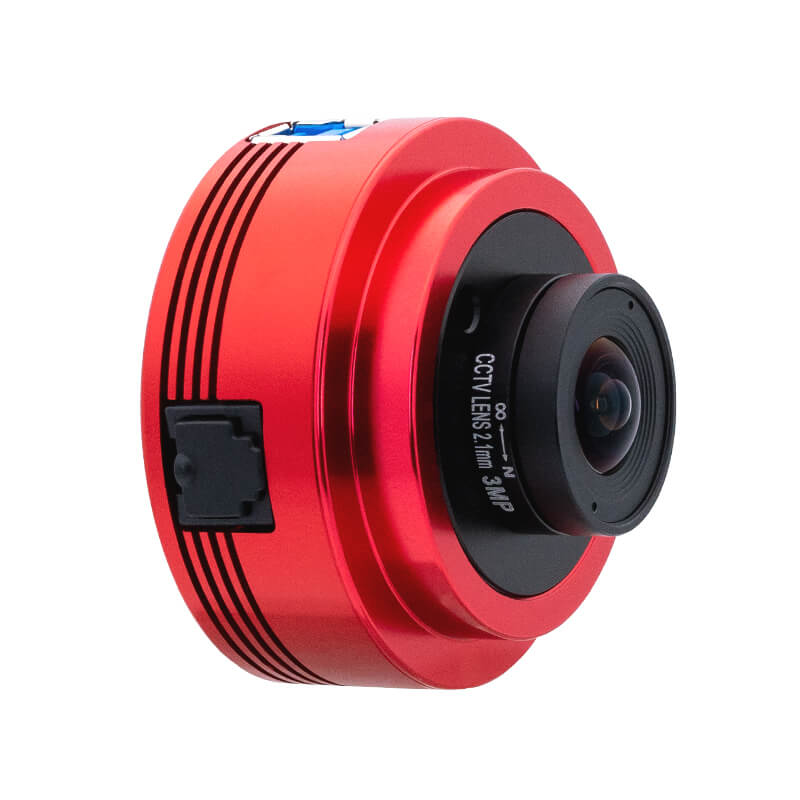 2012
ASI 120 Released: World's first CMOS sensor astronomy camera. An epoch-making planetary camera that marks the beginning of a new era of CMOS-based astrophotography.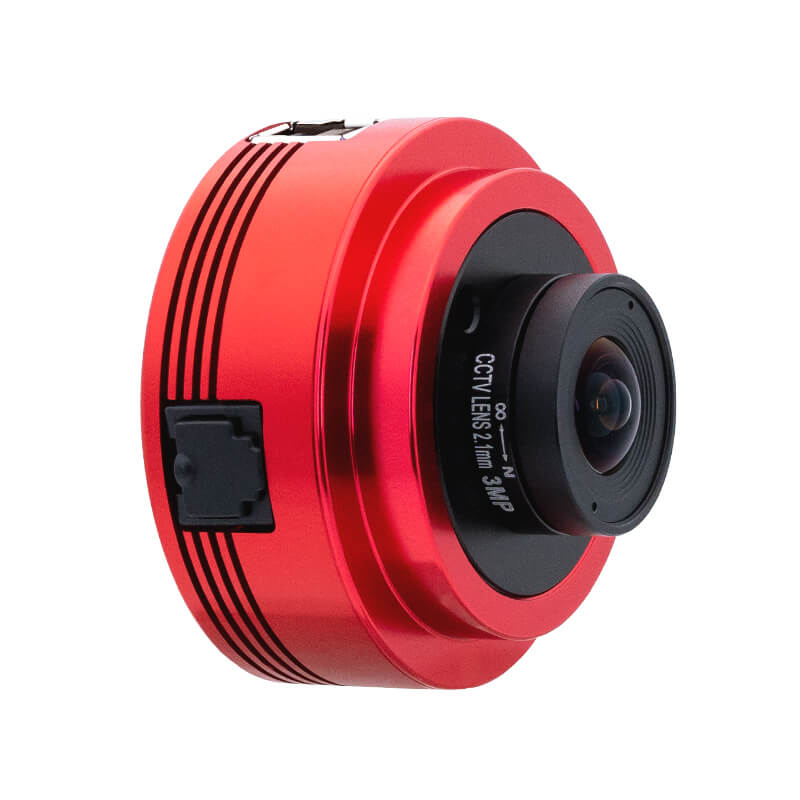 2011
ZWO was founded in Suzhou, China, in 2012 by an amateur astrophotographer-Sam Wen, who brought the new company a vision of changing how people shoot astrophotography.